Symposium
The symposium featured several speakers who shared their personal views on the future of science publishing. Topics covered technology and artificial intelligence (AI), and Editors-in-Chief of some of IOS Press' most prominent journals spoke about their experiences guiding publications in the fields of cancer research, life sciences, and statistics (see Box 1). 
The Tech Session began with a fascinating demonstration of the IOS Press linked data portal LD Connect, with dynamic visuals covering 35 years of IOS Press' publications (including the "Country Race" visualization of article output from 1987 to 2020 along along with other highlights of IOS Press data, which you can explore further here). The Tech Session continued with five inspiring presentations on intriguing topics such as the potential collaboration between humans and AI with regard to science publishing, the future of publishing technology, and technical advancements for the industry. A recurring theme in several presentations was "nanopublications" (read about this in our previous Labs blog post). 
The Key Editors Session, presented by Editors-in-Chief of some of IOS Press' most eminent journals, included personal perspectives that provided insights into the origins of these titles, successful editorial practices, and tips for nurturing relationships with journal communities.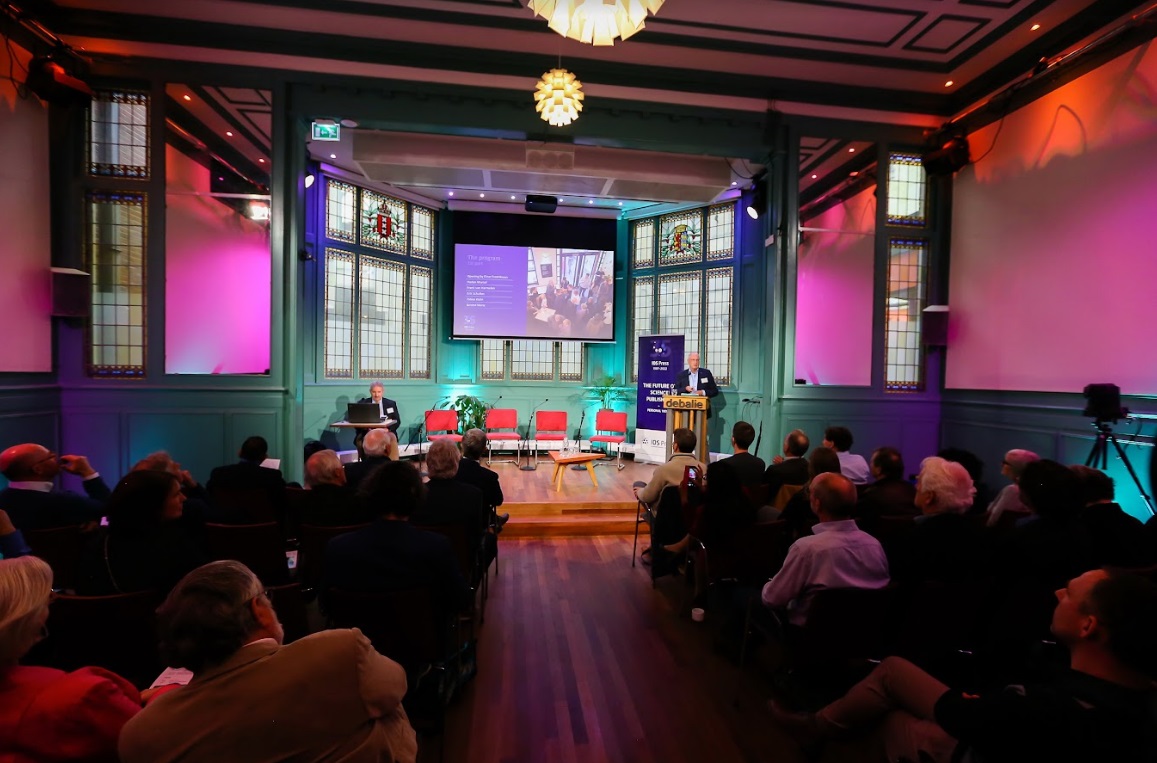 Photo: Symposium at De Balie, Amsterdam; view larger here (credit: Philip Jong Loy)