Landscape of blockchain for scholarly publishing
With all of these developments, one might ask what is happening in the field of publishing and blockchain? It is perhaps not surprising that the scholarly publishing industry is behind the financial markets in adopting bitcoin, considering the slow pace it has exhibited for incorporating new digital technologies. The financial industry began digitizing Wall Street as early as the 1970s, whereas the scholarly publishing industry did not launch its first digital-only journal until the 1990s, which is around the time that publishers began offering articles in digital PDF format. The digital transformation of books took even longer, as the industry debated whether books would need to be digitized at the 2001 PSP Annual Conference in Washington DC. 
It is important for industry leaders to take the time to fully understand blockchain technology, its capabilities, and the many use cases. The governing boards and executives must provide their organizations with their leadership and financial support to study this new technology, determine its best use, and to implement it.
The landscape for the use of blockchain in academia is quite vast. In the peer-review process, blockchain can be used to provide transparency about the input of authors, editors, and peer reviewers for any submission. Once the paper has been approved and moves through the publishing process, submitting authors have a clear indication of the status at all steps of the process until publication.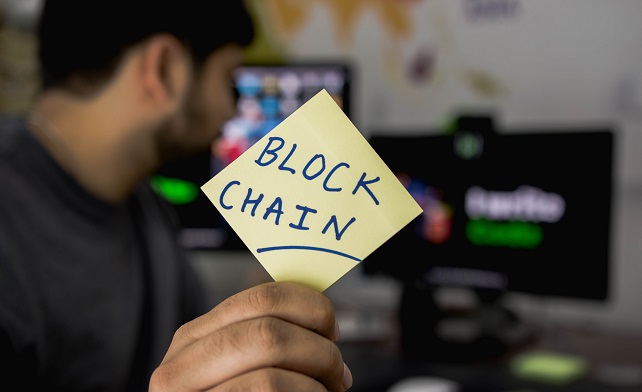 Five potential blockchain developments in research libraries
In the edited volume Transforming Scholarly Research with Blockchain Technologies and AI [1], the chapter by Anthony and Andrea Paganelli on research libraries provides several examples of potential uses and applications, a number of which are highlighted below. 
"Identity and student records, new pedagogy, costs (student debt), and the meta-university (new models of universities). There will be several uses for higher education to utilize blockchain that will include the ability for students to verify and control their academic progress and achievements." [1; p. 276]. 
Research collaboration, and registration 
The blockchain distributed ledger system would give the research community the confidence to openly work together as the blockchain would provide each researcher with a time and date stamp of their contribution. Researchers would be motivated to help solve challenging research issues, problems, etc., as their contributions would be captured in the blockchain.
Digital rights management 
Through blockchain, publishers and authors will have more control of their works. First of all, blockchain can create the verifiable transaction, through which authors and publishers can establish specific licensing fees for the works. Secondly, owners of the works can control how the work is utilized or even reproduced. With the introduction of NFTs (non-fungibile tokens), digital assets can be sold, transferred, and shared as directed by the owner of the digital asset. Blockchain creates a unique, verifiable record that anyone can access to ensure clarity and transparency.
Interlibrary loan and other services
Interlibrary loan is a library service provided when patrons request materials that are not in their main library collection. Libraries will then borrow books or other materials from other libraries on behalf of the patron. This service is a centralized system, wherein the patron has to request the service from a specific department or specialist. Through blockchain, libraries can remove the centralized system by authenticating patrons' credentials to borrow books from any library within the consortium blockchain. The concept could also apply to distance education services which may require a centralized entity to provide materials to students at satellite campuses. These entities are third parties that interact as an agent for the library, providing services to students. Basically, if a consortium blockchain of libraries was created, then a student would be issued a library card that would work at any of those libraries through the Distributed Verifiable Sovereign Identity.
Smart contracts are programs stored on a blockchain that run when predetermined conditions are met. They are typically used to automate an agreement's execution so that all participants can be immediately sure of the outcome without any intermediary's involvement or time loss. They can also automate a workflow, triggering the next action when conditions are met. Considering the number of agreements that a university authorizes in any given year, smart contracts would save considerable time and expense.
In the book [1], there that many other chapters that detail further examples of how blockchain will provide new opportunities and productivity.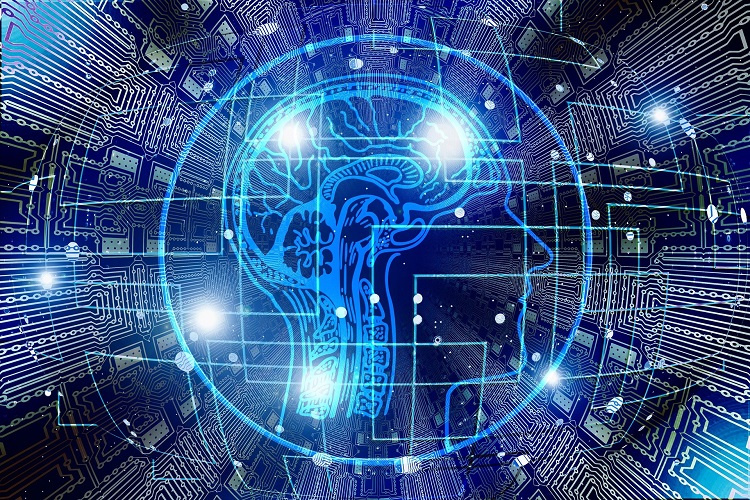 What's next for the scientific publishing industry?
Here, a few scholarly publishing blockchain developments relating in the scientific field are highlighted:
The University of Pittsburgh launched Ledger in 2016, the first ever open access, peer-reviewed journal solely devoted to research on cryptocurrency, which uses blockchain technology for proof-of-publication [4].
In 2019, researchers from San Diego proposed a new governance framework for scientific publishing based on a consortium blockchain model to create a more efficient means of navigating the publishing process [5].
With its launch 2018, the journal Blockchain in Healthcare Today became the world's first open access, peer-reviewed journal focusing on distributed ledger technology in the health sector. It publishes research and innovations in healthcare information systems, clinical computing, network technologies and biomedical sciences [6].
A paper published in Information & Use provides several areas of opportunity for the blockchain distributed ledger technology in scholarly publishing. It offers "the possibility to open up horizontal discovery on the web between publishers providing optimal discovery, while at the same time creating trust and transparency between publishers" [7].
As you read these four examples, you can clearly see that while the scholarly publishing industry is moving slowly to adopt these new blockchain applications, my prediction is that once a couple of innovative publishers fully implement this technology then we will see the second movers adapt it more readily.
As publishers become more familiar with blockchain and its capabilities, we will witness the adoption and implementation of blockchain in various applications. If history has taught us anything, while the scholarly publishing industry can be slow to move, it moves decisively once that decision has been made.
References
1.  Transforming Scholarly Research with Blockchain Technologies and AI, Ed. Darrell Gunter (2021; IGI Global); link: igi-global.com/book/transforming-scholarly-publishing-blockchain-technologies/249309 (last accessed: 10 March 2022).
2. "On the prospects of blockchain and distributed ledger technologies for open science and academic publishing" by Krzysztof Janowicz, Blake Regalia, Pascal Hitzler, Gengchen Mai, Stephanie Delbecque, Maarten Fröhlich, Patrick Martinent, and Trevor Lazarus, Semantic Web, Volume 9, Issue 5 (2018); link: content.iospress.com/articles/semantic-web/sw322 (last accessed: 10 March 2022).
3. "Top 17 Blockchain Applications & Use Cases in 2022" by Cem Dilmegani, AI Multiple (published 5 April 2020, updated 9 February 2022); link: research.aimultiple.com/blockchain-applications (last accessed: 14 March 2022).
4. "An overview of the NFAIS conference: Blockchain for scholarly publishing" by Bonnie Lawlor, Information Services & Use, Volume 38, Issue 3 (2018); link: content.iospress.com/articles/information-services-and-use/isu180015 (last accessed: 14 March 2022).
5. "A Framework Proposal for Blockchain-Based Scientific Publishing Using Shared Governance" by Tim K. Mackey, Neal Shah, Ken Miyachi, James Short, and Kevin Clauson, Frontiers in Blockchain (published 15 November 2019; link: frontiersin.org/articles/10.3389/fbloc.2019.00019 (last accessed: 14 March 2022).
6. "Blockchain in Healthcare Today Debuts First Ensemble of Articles for Healthcare Industry" by Tory Cenaj, Cision PR Newsire (published 27 March 2018); link: prnewswire.com/news-releases/blockchain-in-healthcare-today-debuts-first-ensemble-of-articles-for-healthcare-industry-300619530.html (last accessed: 14 March 2022).
7. "Blockchain and scholarly publishing could be best friends" by Mads Holmen, Information Services & Use, Volume 38, Issue 3 (2018); link: content.iospress.com/articles/information-services-and-use/isu180016 (last accessed: 14 March 2022).